Welcome to Poblado Hotels
Our Hotels in Medellin Colombia
In our Hotels Poblado Plaza and Poblado Alejandria, we have implemented a Biosafety system with all the cleaning and disinfection processes necessary to provide protection and security to all of our Clients, collaborators and visitors.
Due to the public health emergency caused by COVID-19, some hotel facilities or services will be closed or present modifications in its service and hours. Check-in: 3:00 p.m. - check-out: 1:00 p.m. At the time of check-in, Colombian guests will be asked EPS (Health Promoting Entity) for identification and for foreign guests, proof of international medical assistance insurance.
_______________________________________________
The Poblado Hotels were created for business travelers, tourists and family vacations who expect the highest standards of comfort and service when they visit the city of Medellin. Its location in Poblado, the most coveted business and tourism district of the city, offers the most exclusive commercial, gastronomic and tourist sectors of the Zona Rosa de Medellín just a few steps away.
The distinctive design and decoration of our hotels share an elegant and classic atmosphere that anticipate your needs and exceed expectations.
Characterized by its elegance, exclusivity and comfort, Hotel Poblado Plaza offers a unique and privileged experience to its visitors. Likewise, with its contemporary, spacious and bright design, Hotel Poblado Alejandría allows you to enjoy complete comfort, tranquility and rest.
With a unique combination of modern facilities, personalized service and exceptional restaurants, Hoteles Poblado offers its guests a unique stay with more spacious rooms than the standard in the city.
Whether you visit Medellín for a family vacation, a romantic getaway as a couple or a business trip, The Poblado Hotels are the perfect destination for you.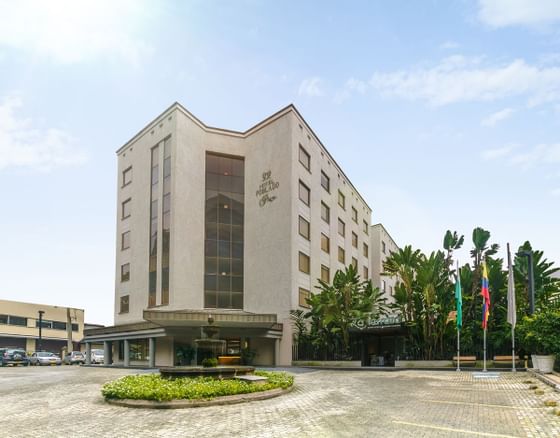 Hotel Poblado Plaza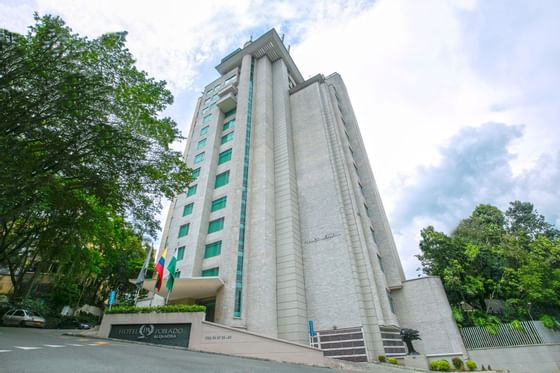 Hotel Poblado Alejandría
Local Attractions
When visiting Medellin, Hoteles Poblado provides two convenient points for modern travelers seeking unmatched access to the city's main attractions.
Located in the quiet area of Loma de Alejandría, Hotel Poblado Alejandría is just a short walk from the main tourist attractions and shopping centers such as Oviedo, Santafé and San Fernando. Hotel Poblado Plaza is situated on Avenida El Poblado, right on the famous Golden Mile of Medellín, where the central offices of prestigious companies, banks and financial institutions as well as the most exclusive restaurants, bars and boutiques in the city are concentrated.
To obtain assistance with the planning of your stay in Medellín, the reception and concierge staff of our hotels will be happy to recommend attractive tourist attractions to your tastes as well as assistance in excursions, transportation and more.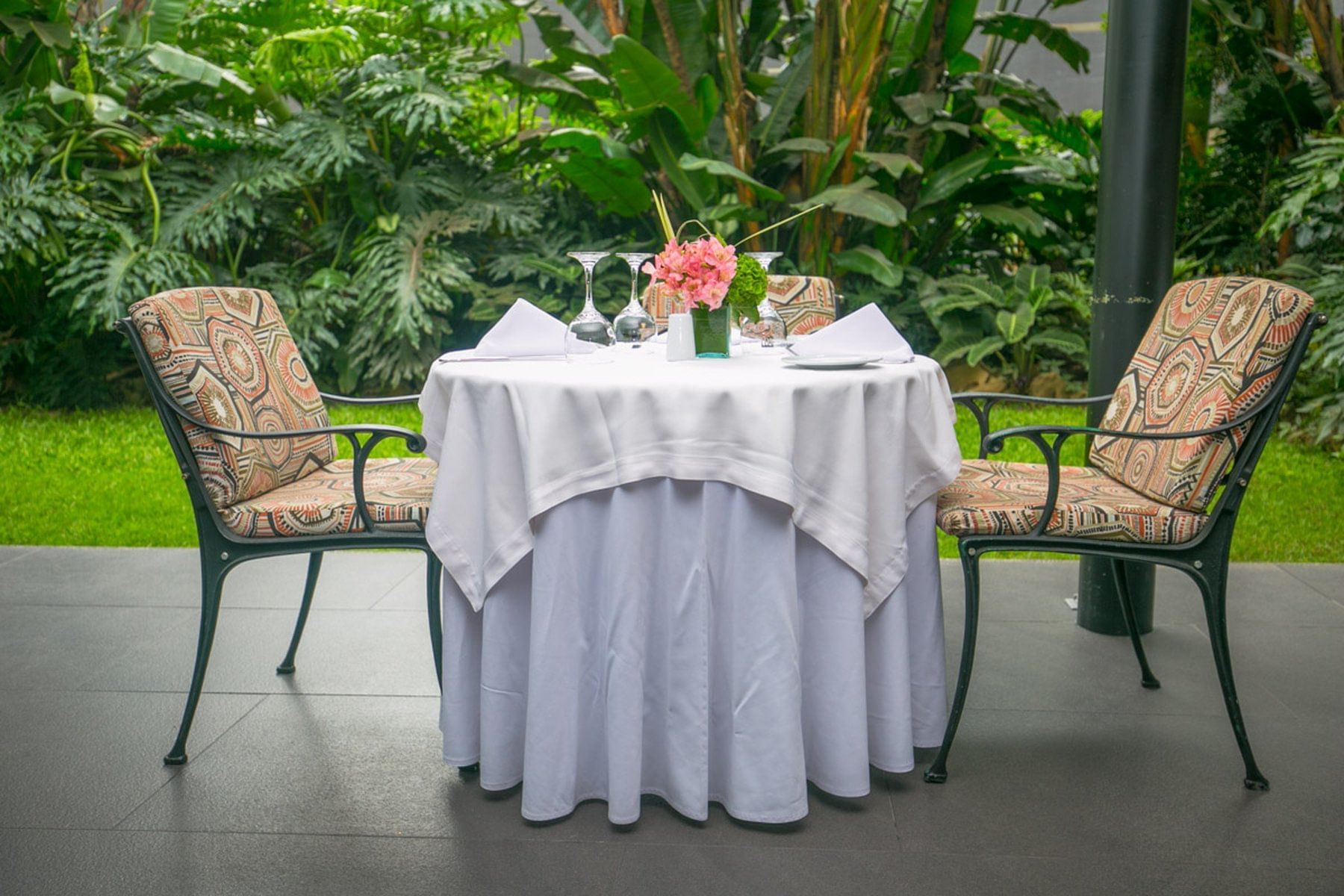 Contact Us
If you require more information about our hotels, would like to make reservations for an upcoming stay or have a comment or suggestion about a recent experience with us, please contact us today.